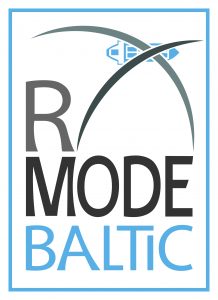 R-Mode Baltic
The project launches the development of a technical system that allows for safe ship navigation when the established Global Navigation Satellite Systems fail due to interference or jamming. The partners test broadcast signals transmitted via radio beacons and other existing infrastructure. This serves to develop prototypes for ranging mode transmitters and receivers. The Baltic Sea is the first operational test area for this technology worldwide.
Maritime users need reliable on-board positioning systems
The Baltic Sea is one of the most frequented waters within Europe and plays an important role in connecting countries and people by motorways of the sea. Even though many vessels are equipped with sensors and supporting systems for position and navigation purposes nowadays, accidents such as collisions and groundings still happen every year. Experts forecast the expansion of the world trade and the cruise market, the construction of even larger vessels, and therefore, a substantial increase in complexity of traffic situations on sea. Against this background, the user community has a high demand for reliable systems for position, navigation and time (PNT). International bodies such as the International Maritime Organisation (IMO) and the International Association of Marine Aids to Navigation and Lighthouse Authorities (IALA) strengthen their efforts for more reliable systems. Since shipping is connecting the whole world, any new idea or proposed solution can only be successful if its application potential covers transnational up to worldwide level.
A new maritime backup system for position, navigation and time purposes
The main goal of the R-Mode Baltic project is to develop and demonstrate of a new maritime backup system for position, navigation and time purposes. Therefore, the project consortium accepts the challenge to develop solutions for so-called Ranging Mode, or R-Mode, transmitter and receiver prototypes, for independent time synchronizations of broadcasting stations and for a test bed concept and its deployment within the project life time of three years.
The R-Mode Baltic project installs and promotes the first worldwide operational test area for a new maritime system for PNT as a backup for Global Navigation Satellite Systems in the Baltic Sea. The reason to do this is induced by the fact, that all Global Navigation Satellite Systems are highly vulnerable to jamming and interference and that in time no other system can overtake the task for absolute positioning in case of a temporal loss of Global Navigation Satellite Systems.
As a first step towards the alternative usage of existing positioning systems, a user-driven testbed in the Baltic Sea shall be installed by the project based on broadcast signals transmitted via modified IALA beacons and AIS base stations. The great advantage of this approach is the evolution of the still existing maritime infrastructure without any handling and utilisation constraints and its potential for a world-wide use within the service vicinity of such stations.
The project consortium takes action
The following activities will be undertaken to reach the envisaged goal:
following the IALA roadmap of R-Mode, project partners demonstrate the best options for the implementation of R-Mode on existing IALA beacons and AIS base stations and how they can be sufficiently synchronized in time;
prototypes of R-Mode station equipment are developed and used to equip the R-Mode Baltic Sea testbed which is available after project closure;
prototypes of R-Mode user equipment is developed and used for the demonstration of this technology for resilient PNT data provision;
the knowledge gathered about R-Mode is distributed by workshops, seminars, conferences and freely available documents within the whole maritime community;
inputs for standardization bodies are generated to integrate R-Mode functionalities in existing standards on IALA beacons and AIS base stations. This enables maritime administrations worldwide to enhance their existing maritime infrastructure accordingly so that maritime user can use R-Mode as a worldwide available service for resilient PNT data provision.